Engage! Inspire! Convert!
Website Development Los Angeles
Dream Warrior Group can help you do much more than just one open source software. We have experts in the cutting-edge technology and is well ahead of the competition when it comes to building inventive websites that convert. When you collaborate with our team, there are no tricks or gimmicks; we provide you the real thing: effective, built-in marketing tools. Our techniques are fact-based, and our expert developers have a lot of knowledge to help and guide you through the process.
Let's Get Started!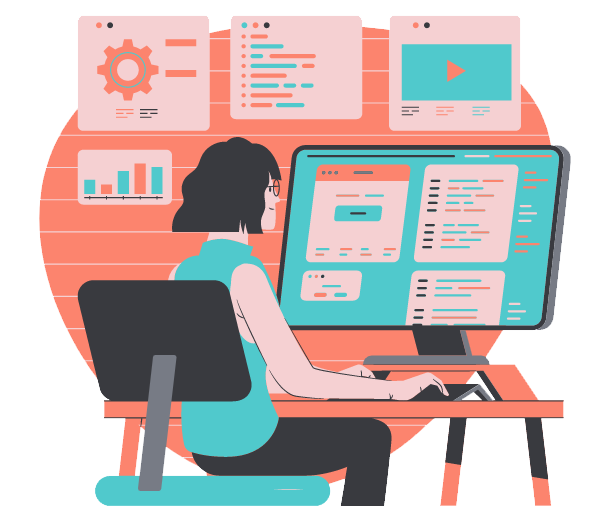 Our Website Design Services
We offer services that help your company grow internationally and achieve its objectives. Our team of passionate web developers has expertise working in the arts, entertainment, education, finance, real estate, automative, hospitality, and e-commerce. In the past 27 years,  we have successfully completed over 500 projects for more than 400 clients worldwide, whether they were for a simple wordpress site, an e-commerce web development, a SaaS build or bespoke website creation.
Mobile First and Responsive
Our expert developers create websites that work seamlessly on any screen size. We create mobile friendly sites that convert for businesses like yours. Allow us to assist you in connecting with your target audience and expanding your customer base at any time and from any location.
WordPress Development
By far, Wordpress is the most widely used open-source CMS available. Wordpress is a fantastic tool for bespoke website design. Wordpress may be used for a variety of purposes, including blogs, magazines, e-commerce websites, etc.  When you contact us, one of our talented WordPress developers will create the website you want.
eCommerce Web Development
Choosing the correct tools is essential for building a successful website.  Magneto, BigCommerce, woocommerce, etsy, or Shopify are just a few of the open source platforms we work with. Since we have experience with the majority of them, we can recommend the one that will work best for you.  
Webflow Development
Webflow, a cloud-based CMS, allows users to design, build, and launch fully responsive and user-friendly websites without writing a single line code. We can add functionalities to your Webflow website that you could only dream of. Contact Us!
Open source CMS' - Drupal or Joomla
Both Drupal and Joomla are capable content management systems for creating elegant, smart, and professional websites. You may design and create blogs, news, portfolio, forums, social networking, and e-commerce websites using these open-source platforms. Let our experts help you on your open source journey.