Envision! Craft! Expand!
Mobile App Development Los Angeles
The Dream Warrior Group team develops mobile apps that elicit the best possible user reaction. Your consumers rely on their smartphones to keep connected and remain engaged.
Our team of expert developers is at the leading edge of technical efficiency for mobile development and can assist you in connecting with the clients you want with an app that works properly, exactly as you envisioned.

Let's Get Started!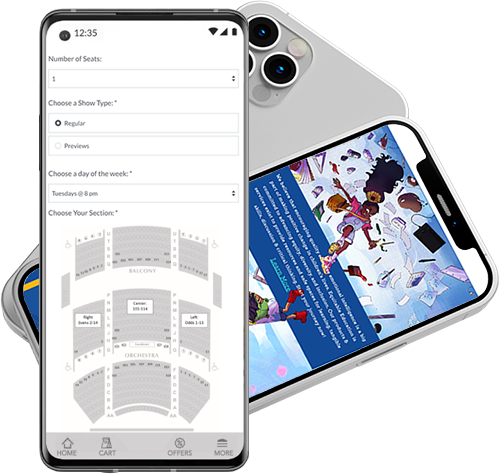 Native & Hybrid
Mobile App Development
Dream Warrior's expert mobile application development team will make your dream turn into reality. If you can dream it, we can build it. We carry our expertise of efficiency and engagement from the web apps to mobile application development. We can code both hybrid and native languages. Whether you need a data intensive app, or are overloaded with visualization needs we can handle it.
Get increased visibility
We are always on our phones. And if your phone isn't in your hand, it's either nearby or you're looking for it. Mobile application development is a great alternative for increasing your company's visibility, and you can also consider shifting communication and some marketing initiatives to your app.
Increase Customer Engagement
Customer involvement has been found to grow with the launch of mobile applications. Businesses that have an app are thought to be more accessible to their clients. We will help you offer more functional and are far more accessible content to keep your customer engaged.
Added value for your customers
We help you discover what your customer believes to be that special added value leading to loyalty. If your company has a loyalty program or special deals, incorporate them into your mobile app development. Consider including a geolocator to alert app users about promotions as they enter your business location.
iPhone App Development
Dream Warrior mobile development team can turn your concept into functional iOS mobile applications for the iPhone and iPad. Our team of committed iOS app developers has expertise creating and designing more complicated app concepts flawlessly.
Android App Development
We create Android applications that streamline corporate processes and promote exponential development. dozens of clients have been delighted with the work of our talented and committed Android app developers over the past 7 years.
Cross-platform Apps
Cross-platform mobile apps may be created by Dream Warrior's developers for both the iOS and Android operating systems. We are experts in Flutter, NativeScript, Xamarin, and Ionic technologies.
Mobile app development to
accelerate your growth
We transform your breakthrough idea into a reality. In the last decade, we have rapidly built many MVPs and begun the startups on the path to funding or profitability.
A Minimum Viable Product is an excellent tool for determining a product's market potential. Validated learning is emphasized in this development strategy. A 1.0 version of a product is referred to as an MVP. An MVP provides maximum value with the least amount of functionality.
If you have already validated your product, we can help you move it to the next level by closely examining the lessons learned and incorporating the features needed to go from MVP to full market potential.
Contact Us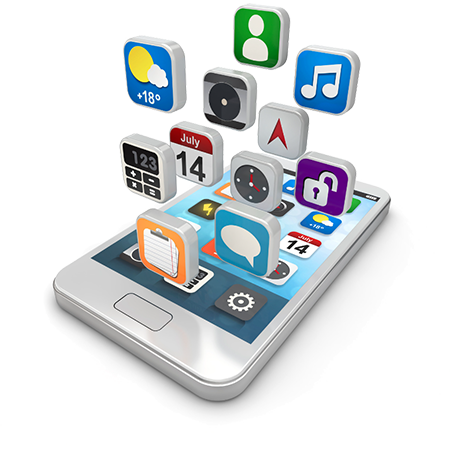 What Our Customers Are Saying
... We were not clear with what we wanted with our website and functionality, LaMae was so patient to walk us through the process and gave us resources to help us realize what we would like our website to look like and do. When issues arise, LaMae and her team are quick to resolve the issue or lend a helping hand. We are pleased with the product and the service that we receive.

Dream Warrior's team tenacity and dedication to completing the hardest task has made them our choice when the chips are down. They helped us in creating simple to use, intuitive, and fully functional genome analysis interfaces and associated member and content management systems."

Kai

Founder - Genomic Company

So if you have a dream project, contact Dream Warrior and they will fight to make it happen.

Pierre

Founder - Dance Troop

Our website enhancements allow for a superior online experience where visitors can access archival material, find out about upcoming exhibits and speakers, and explore everything we have to offer ... across multiple channels.

Trevor

Marketing Director
I can't praise the wonderful folks at Dream Warrior Group enough for their professionalism and ease to work with. They built two e-commerce websites for the company I worked for in a on schedule with no hiccups at all.

Invaluable services in the areas of web ... marketing. Some of my clients have several hundred performances, artists and events each year. Being able to get events up and running in a ticketing system is already a challenge, so it is ... refreshing ... to integrate these events into a website as beautiful as the art we put on our stage.

Vanessa

Arts Marketing Consultant

... Many of our cumbersome processes have been streamlined to maximize our efficiency and available information ... has allowed us to respond to change quickly and present a positive image ...

Since partnering with Dreamwarrior over four years ago, our online visibility has improved dramatically. This has allowed us to compete with the larger players in our industry, resulting in meaningful web traffic and increased sales. The DW team is always quick to respond to our needs, and consistently offers recommendations for improvement based on current trends and hard data. We value their expertise, professionalism, and availability very much!

Wally

Executive Director - Marketing Agency

Many times, especially in the last year, we have been as short-handed as it can get. Thanks to ARTdynamixâ"¢ and their team, we were able to keep our content going, put on online shows and keep our patrons entertained with a very short staff and next to no budget.
Let's Discuss Your Project
Simply fill out this form to get started.